<
Wave Control 2.35 APK Android
Last Update Date: November 17, 2012
Requirement: 2.2 and up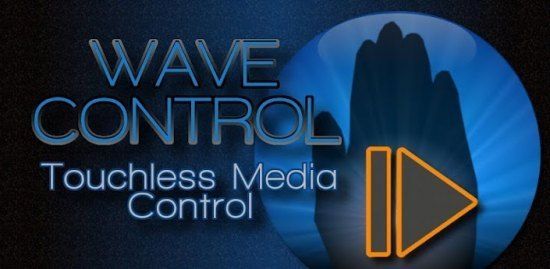 Control Your Phone With a Wave of Your Hand
Uses the proximity sensor to allow control of your music and video playback and calls by waving your hand over your phone.
Works with your favorite media apps: Spotify, Pandora, Winamp, MX Player, and more.
★One of Lifehacker's Best Android Apps 2012★
★One of PC World's Best Android Apps 2012 (so far)★
NEW:
9/7/2012: Tasker Support! Change profiles from Tasker – Find it in the plugin section in Tasker app.
8/17/2012: Control Music playback on your PC with foobar2000 controller Pro – now compatible with Wave Control
This version has purchasable upgrades to pick and choose features as they become available. Pro version gives all current and future features at no additional cost.
Known Issues:
Galaxy Ace, Y, and Fit: Try a different music app for the list further down.
Screen Off not working on One X, Galaxy S Captivate
*Check the Player Compatibility List further down*
Great for:
At your desk – Don't waste time unlocking your phone

Driving – Don't take your eyes off the road to change songs

Cooking – Control your music with your hands covered in dough

Cleaning – Don't worry about getting dirt and grime all over your screen

Eating – Don't worry about smearing all that burger juice on your phone

Working Out- Don't fall off the treadmill trying to unlock your phone
Easy to use, just wave your hand over the sensor (usually located just next to the earpiece).
Holding it there (hover) – Pause/Resume
One wave across – Next Song
Two waves across – Previous Song
Three times – Enable/Disable the controls
Be sure to enable Headset Button Control in your player of choice
Player Compatibility List:
Any Music app that supports "Headset Controls" such as these:

Spotify

Rocket Player

PowerAmp Menu -> More -> Settings -> Headset -> Respond to Headset Buttons

Pandora

last.FM

Slacker Radio

Uber Music

Samsung Music Player (Galaxy S2 and Note.. not Galaxy S, Y)

Google Music

MixZing Menu -> Settings -> Headset and Buttons -> Enable Headset Controls

doubleTwist Settings -> Player Settings -> Use headset controls

Winamp Menu -> Control Headset

DoggCatcher

PodPlayer+

MX Player

Samsung FM Radio

..and more!
Some Notes:
Tip for the hover gesture: if you move your hand away too quickly it'll register a wave
After an action, there is a delay before another gesture will be registered
Practice your wave techniques in the "Last Action" section
If you're getting another player responding to the commands, use the Set Target Media App setting

What's new in Wave Control 2.35

Added Support for Japanese
*IMPORTANT*
The sensor WILL behave differently on different phones. I don't have the resources test on every phone. If there is a problem, please email me to give me a chance to fix it out before leaving a bad review!
Incompatibility List:
*HTC EVO 4G (erratic sensor reading cause commands to trigger on their own)
Permissions Needed:
Wake Lock: To work when the screen is off
Read Phone State: To switch modes when phone is ringing or in-call
Internet: For Ad Supported Version
Access Network State: For Ad Supported Version
Access Coarse Location: This is not GPS — For Ad Supported Version
Write External Storage: For Ad Supported Version
Vibrate Used when app not in foreground or screen is off
Write Settings: For Screen Toggle On/Off action
Billing: For Upgrades Store
Action Bar on pre-ICS created using Action Bar Sherlock
Developed on a Samsung Galaxy SIII
Download